Dancebites was founded in 1999 by Samantha Lindsay. The company prides itself on delivering the highest standard of dance classes within schools and at our studios. It now sees hundreds of students per week attend its classes.
We specialise in Street Dance, Classical Ballet, Tap, Contemporary, Drama & Singing.
Each Dancebites School has its own highly qualified set of teachers and admin staff who want only the best for its budding students and families.
Whether you are 4 or 14 Dancebites has something to offer you. You could be a budding Justin Timberlake, Darcy Bussell or think you could give Ant & Dec a run for their money, Dancebites is the place for you.  Or maybe you just want to have fun with friends, keep fit or learn something new, Dancebites has something for everyone.
Look No Further
Take full advantage of the FREE TRIALS that we offer
enabling you to find the perfect class or classes.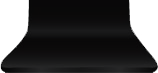 Showcasing Our Dancers
Dancebites prides itself on having the personal touch and being a fun, friendly learning environment – with this attitude we achieve great results.
The show at Wimbledon Theatre was fantastic. Emma is only 5 but was jumping up and down in the que at the stage door on the way in and beaming on the way out! How Sam and Jo got so many kids to perform and get on and off the stage in order i'll never know. I'll never forget the beaming smile on Emma as she spotted me in the audience at the Finale. A night for us all to remember forever! Roll on Just Dance 2011!
I really like those moves!!!!!!!!!!!!!!!!!!!!!!!
Dancebites are amazing and we love coming to classes, now were @ high skol we cant dance 2gether anymore but rebex goes to monday classes and hopefully molly will b starting soon!!!! WE LOVE DB!! DANCEBITES ROXZ!!!! xx
We love Dancbites and you sam we are always excited to come to dance and the routines are fab and so are you sam.
i have been doing it only four times and already its great! sam is nice and she is just fab love ya sam x
We have been coming to Dancebites for 4 years and we have enjoyed every minute of it! Also we can't wait till the next dance show!
Just had to tell you the show rocked!!!!! My son told me he was proud of himself xx truly inspiring thanku xx get well soonxx Eli mummy pippa xx
Dancebites is so cool. I haven't been going for that long but I really love it!
I love Dancebites. Dancebites ROCKS!
Dancebites is brilliant and have the most amazing people fun things to do and the most fantastic routines